About Pocono Weddings
PoconoWeddings.com is the only Web magazine devoted to couples being married in the Pocono region. For 15 years Pocono Weddings has been helping couples plan their special day. In addition to articles about weddings and wedding planning tools, couples can find information and links to Wedding Professionals and Reception Venues.
---
Melanie Frassinelli
Founder & Owner of Pocono Weddings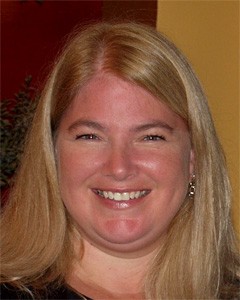 Melanie Frassinelli lives in East Stroudsburg with her husband and three beautiful children.  After years of working in the horticulture and retail industries she started Melanie's Florals, a wedding and event flower business, in 1998.  Finding it difficult to find effective places to advertise, she began PoconoWeddings.com two years later.
Melanie credits her presence on Pocono Weddings with helping her business to grow from her dining room table to her current full service flower shop, Bloom by Melanie, located in East Stroudsburg, PA.  Melanie and her staff pride themselves on providing excellent customer service and beautiful floral design to their customers.
Melanie graduated from Penn State with a degree in Horticulture.  She currently serves on the board of directors for the East Stroudsburg Community Alliance as well as various other community organizations.
---